Health Care
Best Nursing Homes in Columbus – The Top-notch Residential Living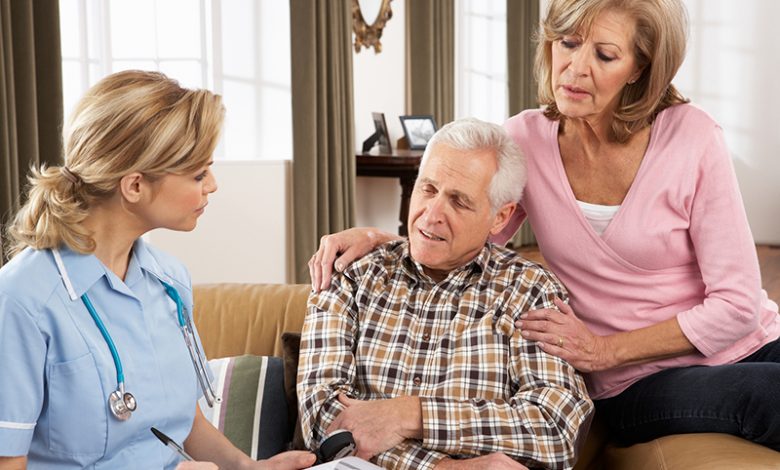 Everyone loves to stay in the comfort of home. However, there comes a time when one will need to go or send their loved ones to a nursing home. Unfortunately, this is mostly because of impaired health, or safety concerns. This can be sometimes overwhelming as people are not usually well-informed about the qualities and services of every nursing home in the vicinity nor do they have someone to take care of at home. On top of that, when older parents or grandparents are concerned, one needs to first ensure proper care and safety. Here are the best of the top-notch Columbus nursing home with the best facilities and safety.
But, before asking for recommendations from friends and acquaintances, one needs to identify what to search for in a nursing home. This influence to make a well-informed choice and help to differentiate from the best choices that are available according to the need.
Proximity
This is one of the most important parameters. The closer the nursing home is to the patient's home the better would it be for the family to pay regular visits, check on their loved one's health, and communicate regularly with the staff and the doctor.
Welcoming environment
It is natural for a patient to be worried while admitted to a nursing home. One should be extra careful to ensure good communication and the welcoming nature of the staff. One can also ask for a glimpse of all the units beforehand. Oftentimes the sub-acute rooms are greatly renovated as these bring most of the money, but the long-term care unit and its maintenance ensure the quality of services of a nursing home.
Safety
Well-maintained premises and clean equipment and well furnishings are signs of how much importance the nursing home gives to the safety of its patients. One should also look out for the emergency arrangements such as whether there is a fire distinguisher and other evacuation facilities.
Adequate staffing
Adequate staffing is necessary for a patient's health as well as to ensure proper management of emergency care. Nursing home professionals such as physicians, nurses, counselors and therapists, and staff should be plenty in number so as to maintain their regular presence throughout the day.
Compassion and a sense of community 
When patients come to a nursing home they do not want to be treated as their clients or strangers. They look for a sense of familiarity and togetherness. Primarily because of this one should always go for a nursing home that prioritizes the patient's mental health as well. A calm and stable mental condition also improves and enhances the chance of better physical well-being. Nursing homes where staff are well trained and treat people with respect and engage themselves in good conversations should be prioritized.
Variety of services
The problem of every patient is different and hence there should be a large array of services in a nursing home. Some patients have impaired health whereas others need extreme mental support. Patients with dementia often rely on constant support and care. Therefore, always pick up nursing homes with various available services, although it would be even better if one chooses according to what he/she needs.
Top Nursing Homes in Columbus 
The list here is based on performance, facilities, safety, staff service quality, and expenses to provide better knowledge and make an informed decision.
First Community Village Healthcare Center
This is one of the popular Columbus nursing home which is a nonprofit, and corporate organization with a very efficient short-term rehabilitation facility. This is preferred by most people because of its high performance. This nursing home participates in Medicare and Medicaid and is a part of a continuing care retirement community.
The nursing home has facilities of 138 beds.
Almost everyone from the authority has received Covid-19 vaccination.
Offers utmost safety and pandemic regulations to the patients as well.
Provides great care as very few people need emergency room visits during their stay.
Most of their residents are able to return to their homes which indicates proper care and services.
The expenses are managed by Medicare for short-terms up to 100 days and long-term stays are paid via Medicaid.
New Albany Care Center 
New Albany Care Center is a corporate, for-profit nursing home with a special short-term rehabilitation center. This has become immensely popular amongst the Columbus nursing home due to its well-trained staff and high performance. This resident council home also accepts Medicare and Medicaid.
There is an availability of 67 beds in the home.
75% of the staff are fully vaccinated.
They provide Covid-19 vaccination as well as annual flu vaccination to their residents.
Attention to the resident's safety is immense and one or two residents went for emergency services during their stay.
A very low rate of complaints ensures better safety and service satisfaction.
Medicaid pays the long-term care insurance whereas the home accepts short-term expenses through Medicare.
Ohio Living Westminster – Thurber 
This is one of the best Columbus nursing home with the facilities of both high-performance short-term and long-term rehabilitation units. The nursing home is a nonprofit and corporate organization and is a part of a continuing care retirement community. This resident council home provides proper safety and a variety of services. The staff are well-trained and engage in mindful conversations with the residents.
The nursing home offers a large size accommodation with about 128-bed facilities.
Highly rated short-term and long-term care unit.
Fully vaccinated staff.
Residents receive full covid vaccination and annual influenza vaccination.
Long term care unit provides excellent services and administers all the medications and non-medical needs such as dressing, eating, and using the bathroom.
Most of the residents become efficient in self-care which ensures the quality of service and safety.
Long-term nursing home units accept Medicaid once long-term care insurance and personal savings of a patient are used. They handle short-term expenses through original Medicare.
Conclusion 
The coronavirus pandemic had hit the healthcare system hard. However, nursing homes along with other health organizations are slowly coming back to their usual form. The aforementioned Columbus nursing home ensures every bit of Covid-19 safety and applies strong regulations to offer immense care and support to the residents. Hence, one can pick up any of these without worrying about the quality of services and safety concerns.