News
How to Care For our Child's Electric Ride on Car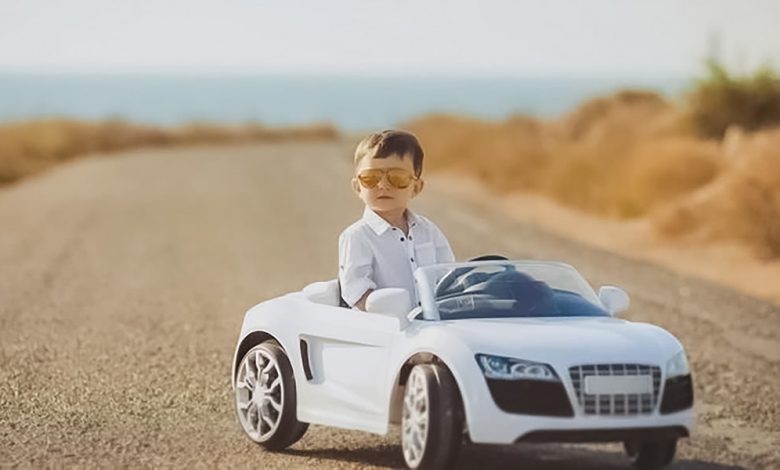 Electric ride-on vehicles are more than simply playthings; they open doors to a fantasy world brimming with happiness, giggles, and adventure. Kids' electric automobiles are made to be dependable and secure. But it doesn't mean that they won't develop issues with time. Even though electric cars are stylish and durable, you still need to carefully maintain them if you want them to remain in good condition.
Care tips for kid's electric ride-on cars
Read the user manual first 
You must read the instruction handbook when your youngster selects the ideal electric toy car. Your child might get tempted to get in and give it a spin, but you must do your homework first!
Kids ride on cars come with a manual; go through it and follow the instructions. Doing this teaches you how to operate the toy securely thus enhancing safety.
Clean the car regularly 
Routinely wash your kid's car to keep bacteria and other contaminants at bay. Also, educate your kids to take good care of their possessions. Have them clean their toys with a moist towel after each play session outdoors. Set up a cleaning cabinet, fill it with all the essential supplies, and teach your youngster how to use it to wipe down and maintain the rims, seating, and body paint.
Store the car appropriately 
Your ride-on vehicle will stay in good shape if you select the proper toy car storage. Cover the car with a sheet or canvas when not in use to stop dust from collecting. Ensure you keep the ride-on electric toys indoors, especially in damp weather.
Moreover, locate suitable storage space in your home and ensure it is large enough to accommodate your car. Examples of safe places to store the ride-on car in your home include the child's room or garage.
Maintain all parts
Maintain all the components, conduct frequent inspections for damage, and make any required repairs. Electric car ownership requires routine maintenance, which protects your children's safety. Everything needs to be in perfect working order, from checking the car parts to changing a battery connector. Here's how to maintain crucial components.
Cleaning the body paint of your child's car after every use is an excellent way to maintain it. Carefully clean the paintwork and rims using a moist cloth. Using a fabric can reduce the risk of water spilling accidentally into the electrics and causing harm. Additionally, you ought to caution your child against hitting anything. If they do collide with something, you can find dents and scratches all over the car's body.
Take extra precautions when handling the electric car's battery compartment. The majority of electric ride-on toys run on batteries. Your toy car will stop running if the battery dies, which may cause crying and temper tantrums. Ensure you charge the battery appropriately by avoiding excess or less charge.
Conclusion 
 Understanding how to care for your kid's ride-on car helps prolong its life. By following the above tips, you will find it much simpler to care for and maintain your kid's autos. Also, seek more ideas from the dealer the next time you go shopping.