Family
Summer Wear For Newborns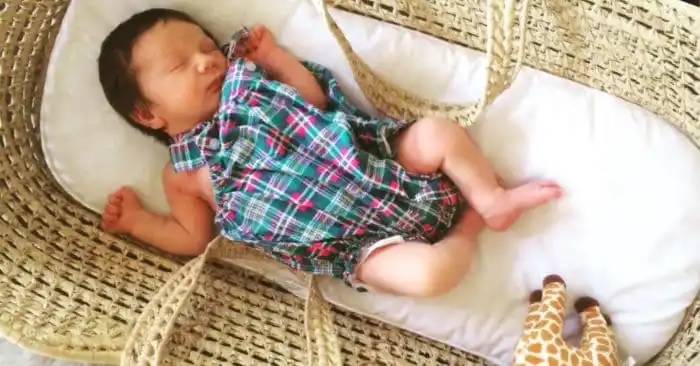 It might be challenging to arrange your baby's summer attire as a first-time parent. There is just a lot to bear in mind while picking your baby's clothing of the day, between the blazing temperatures outside, the AC blasting inside, and the reality that newborns require assistance in managing their body temperature. Although summer may necessitate one or two clothes at a maximum, your baby can still rock these designer baby clothes you had set out for them.
Because your newborn's temperature may vary instantly, dressing for the heat might be challenging. Layers are the only way to keep your newborn's temps feeling "just right." Wind may blow through, the sun could fall below the clouds, a storm could roll in, or the heat index could climb from one second to the next. Because you never know, it's wise to clothe your infant in layers to be safe.
When you're outside in the summer, keep an eye on your infant for signs of overheating. Warm skin, heat rash, irritation, and weariness are all signs. These are all symptoms of a hot newborn. Heatstroke is something you don't want to happen to your child.
When the weather becomes too hot, keep your kid inside and in the shade to keep them cool. Use an umbrella or seek shelter beneath a canopy or awning if none is available. However, do not use a blanket to cover the stroller. It's perilous. Finally, do not use sunscreen on children under six months since it is not FDA approved.
Here is a tip for dressing newborns in summer.
1.    White Cotton Onesie
You may dress your kid in onesies during the summer heat due to the high temperatures. The white cotton onesie is the one item that all newborn baby clothes have in common. They may be worn alone or with a layer for tummy time at the park.
2.    Shorts
You can wear a pair of lightweight knit or cotton shorts, pants, or a skirt as an alternative for baby girl clothes or even baby boy clothes. They compliment an outfit but keep the baby's legs cool by allowing them to be exposed and accessible.
3.    Sundresses
These are cute baby girl dresses very suitable for summer. A light cotton or seersucker sundress is ideal if you have a girl. Bonus: Most of these gowns come with a pair of lightweight bloomers to cover her diaper.
4.    Hats
Newborns should be kept in the shade, but if you're going to the beach or somewhere else to absorb some vitamin D, cover your baby with a netting baseball cap or a small lightweight sun hat to block the sun off their bare heads and out of their eyes.
5.    Sweaters
Some homes keep the temperature quite cold throughout the hot, lengthy, and grueling summer months if you go inside. A lightweight sweater, perhaps some socks, and a blanket are often lovely additions. Layering a lightweight sleeper or jumpsuit over the cotton onesie to your baby boys' clothes set is possible.
In summation, dressing your kids appropriately for the weather will ensure they remain comfortable through the season.