Family
Why Lightweight Bikes are Good for Kids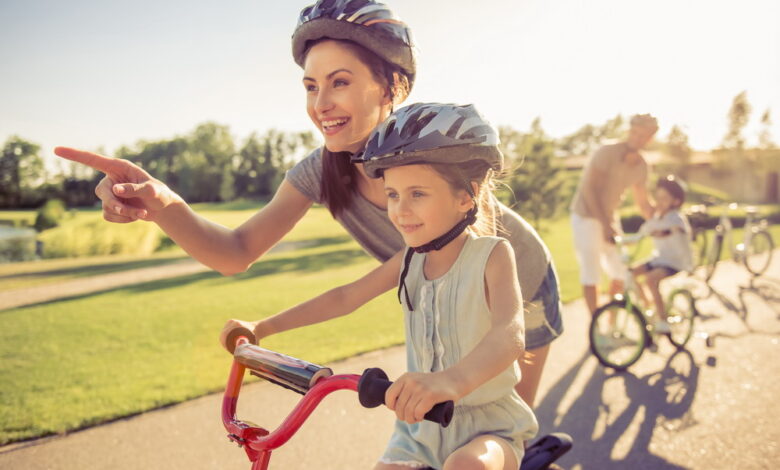 With so much choice, it can be hard to decide which bike is best for your child. Should you just buy the first bike that meets your budget, or is there a bit more to bike shopping for kids than you realized? According to the experts at Woom, a lightweight bike for kids is the best choice. But why is that? What makes lightweight bikes better for children?
Reasons Lightweight Bikes are Best for Kids
Lightweight bikes are easier for children to manage. A heavy bike is hard for them to lift and can make turning a struggle. With a lightweight bike, a child has more control over steering and balance, which will ensure a safer cycle.
When it comes to teaching a child to ride a bike, lightweight bikes are definitely the best choice. They are designed to give children more freedom to move, and they let them learn how to balance, pedal, and stop quicker and easier.
Cycling should be fun but lugging a heavy bike around is certainly anything but. A lighter bike will enable kids to get on and off their bike quickly. If they do have an accident, they are not going to find themselves lying on the ground struggling with a heavy bike pinned on top of them. A lighter bike also allows children to cycle with confidence. And since they have smaller brake levers, small saddles, and small handles, they are much easier for children to manage.
Why Aren't All Kids' Bikes Lightweight?
The main reason that not all kids' bikes are lightweight is because they are more expensive to make. Some parents don't want to spend a fortune on a bike that their child might grow out of quickly, which means that manufacturers often use cheaper materials to build the frame of a child's bike, making it much heavier than it needs to be.
It is understandable that parents might not want to spend extra on a lightweight bike for a toddler but spending more for a child aged six and over is a good idea, particularly if that child loves to cycle. A lighter bike will help the child with a passion for cyclingto develop his riding skills.Furthermore, for kids who love to ride mountain trails, a lightweight bike is a must.
For toddlers, balance bikes are an excellent choiceas these tend to be lightweight anyway due to their size and the fact that they do not have pedals, a chain, or training wheels.
How to Choose a Lightweight Bike for Your Child?
There is certainly plenty of choice when it comes to lightweight bikes these days, so it is no surprise that some parents can feel a little bit overwhelmed. There are a few things to consider when buying a lightweight bike for your child, including your budget. As mentioned above, lightweight bikes tend to be more expensive but that is because they are made from superior materials. However, the consensus is that if you want your child to enjoy cycling and get the most from his bike, avoid a heavy one at all costs.
Make sure you buy a lightweight bike that is the right size for your child. He needs to be able to sit on it comfortably, with his feet touching the ground. Do not buy a bike that is too big in the hopes that he will grow into it as this will make it harder for him to ride.
To conclude, a lightweight bike is best for kids for many reasons. Among them is that it is easier to manage and makes cycling much more fun.