Home
4 Interior Design Tips For a Zen Style Home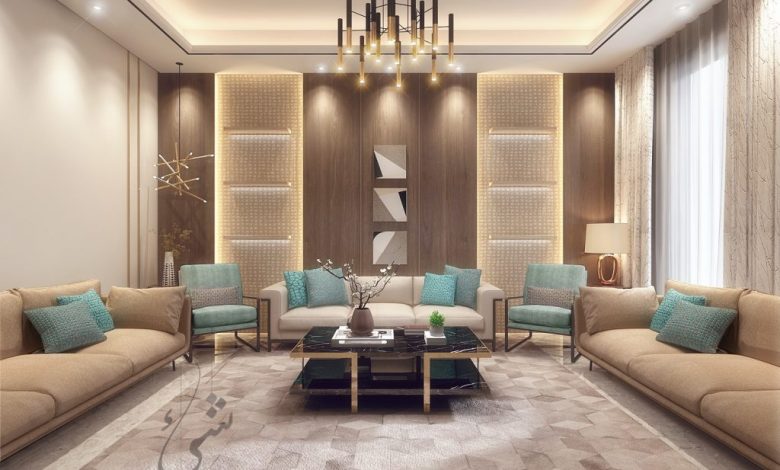 Many people love choosing a Zen-style contemporary home design. This is because the Asian­ inspired Zen-style design attracts more positive energy and creates a peaceful vice. Over the years, this interior design style has evolved so that you can easily incorporate it into your home. It is inspired by Japanese culture and can be used in all types of home designs. The universal appeal of this modern interpretation of the Japanese home designing technique makes it very popular among homeowners. Also, you do not have to follow strict rules when creating a Zen-style contemporary home design. Just a few broad guidelines to ensure that you can create a home design that reflects your personality. If you are not sure about how to create a Zen­-style contemporary living room or bedroom in your home, here are a few tips that will help you:
01 of 04 Choose furniture pieces that are low
Furniture pieces are essential to ensure that your room is functional and appealing. There are various types of furniture pieces available in the market. If you want to create a Zen style home interior design, you should opt for low furniture. According to experts, using floor-level furniture pieces is one of the easiest ways to create a Zen style home design. Since they do not occupy a lot of vertical space, the interiors appear much bigger. Commonly chosen furniture pieces include floor mats, ottomans, pouffes, platform beds, and low sofas. If you want an authentic look, you can get a futon. Otherwise, a low-height table can be paired with floor-level cushions as well. To maintain harmony in home interior design, you should choose all furniture pieces of the same height. Whether you are designing your contemporary living room or bedroom, you should follow the same rule when choosing furniture pieces for your home.
02 of 04 Choose only natural elements
When designing your home, you will get the option of choosing the materials. Although there are great natural and artificial elements, it is better to stick to natural elements when creating a Zen style home design. According to experts, opting for natural elements is very crucial to attract more positive energy. Always choose materials like wood, cotton, wool, metal, etc. to create a serene vibe in your home interiors. Also, do not just limit yourself to choosing natural materials. Natural elements like sunlight and fresh air are essential for creating a Zen style contemporary living room or bedroom design as well. Install large windows and very carefully position them. You must be careful when choosing the colours for your home interiors as well. They can hugely affect the mood and aesthetic beauty of the space. Neutral colours are best for creating Zen style homes.
03 of 04 Opt for simplicity
Many homeowners believe that simple means boring. This is not true at all. When done correctly, a simple home design can appear very elegant and appealing. Also, a simple home interior design helps to create Zen style interiors. Start with choosing light and minimalist furniture pieces for your home. Pay attention to the shape of your furniture pieces. Simple geometric shapes are preferred in a Zen style home. They will make your room functional without occupying a lot of space. As a result, your room will appear more spacious. Also, try to avoid very vibrant and overwhelming home decor items. Instead, choose only a few minimalist pieces. The lighting should be taken into consideration as well. Avoid harsh lights. A soothing warm glow will help to create the perfect atmosphere. Although table lamps, wall sconces, and pendant lights have a simpler look, you can choose a chandelier as long as it has a minimalist design. For creating a relaxed vibe, you can consider installing concealed LEDs or halogen lights around the edges of your room.
04 of 04 Decorate the home interiors with plants
There are many different types of home decor items found in the market. However, home plants have witnessed a huge surge in demand in the last few years. As people started spending more time indoors, they wanted to get closer to nature. By bringing greenery indoors, people can get a lot of relief. You can easily get different types of home plants. Depending on your choice, you can choose any option. While some are flower-bearing and add more visual interest to the space, many spread a sweet and fresh fragrance in your home. Make sure to get well-designed vases and pots for your potted plants. While the small plants can be kept on tabletops, the tall ones can be used to fill empty corners. You can create a great wall garden for an appealing look as well. However, try to be careful when choosing the home plants. While some home plants require a lot of maintenance, others require very little care. You must only choose high-maintenance plants if you have sufficient free time to care for them.