Health Care
Carers needed in Kent for live-in care services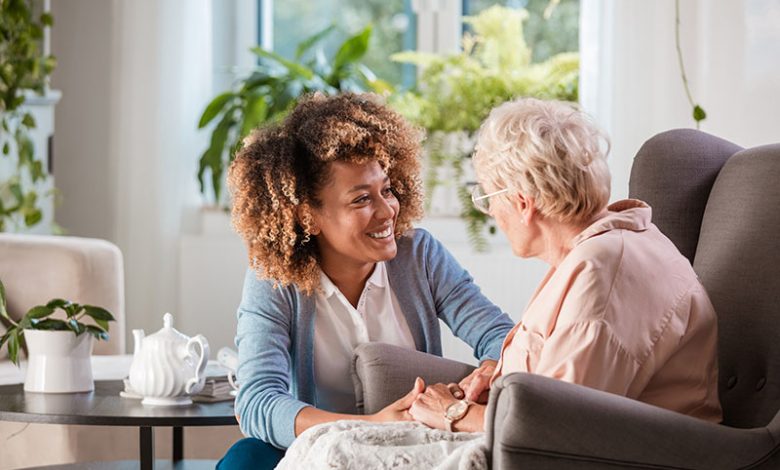 Live-in care enriches lives, enabling individuals who need some extra help to stay in their homes with round-the-clock personalised support. Whether it's 24/7 assistance or a care package for a few days and nights a week, more people than ever are choosing live-in care in Kent.
One of the most rewarding jobs in the care sector, a position as a live-in carer offers many benefits as you build meaningful relationships with clients and their families while positively impacting someone's life. As there's no place like home, older people and those with support needs can stay in the place they know best without needing to move into residential care.
Whether you're considering a new career in health and social care or are experienced in the sector, a role as a live-in carer offers all the benefits of working in domiciliary services and care home settings with plenty more on top.
What does working as a live-in carer involve?
As a live-in carer, you'll stay in the customer's home. Shift patterns vary depending on the person's needs and goals. A live-in carer might work every day for two or three weeks before having a week off. Alternatively, they might provide support during the week while family take over at the weekend.
You will always get a break each day for at least two hours when you can do your own thing and leave the house. You'll get your own comfortable, private room where you can sleep and relax in your downtime.
What day-to-day tasks does a live-in carer undertake?
A live-in carer will typically provide some or all of the following types of support, though there may also be others:
Personal care – such as showering, dressing, toileting and continence care
Medication – administering prescribed medications
Housework – may include cleaning, shopping, cooking and support with eating and drinking
Companionship and social activities- trips out, chats, reminiscence, pursuing pastimes or even just sharing a cuppa and watching TV
Moving, handling and mobility support – using hoists, lifts, wheelchairs and other aids
Looking after the person's pet(s)
There might also be other specialist tasks such as PEG feeding, catheter and ventilation care for which you will receive full training and be under the direction of clinical and healthcare professionals.
The best parts of being a live-in carer
One of the unique aspects of providing care and support while staying in someone's home is the opportunity to build bonds and make a difference to someone's life in a big way. The benefits of working as a live-in carer are enormous, but the following are just a few:
No two days are alike
Flexible working schedules
Regular, often fixed hours
Not being rushed and having the time to do the job properly
The opportunity to gain nationally-recognised qualifications
Live-in carers are supported by a wide-ranging support network. Your employer will provide everything you need and if the person's family is involved in their lives, you'll often find they offer additional help and insights into looking after them. Also, all live-in care services in England are regulated and inspected by the Care Quality Commission (CQC).