News
The Future Looks Bright for John Lasseter and Skydance Animation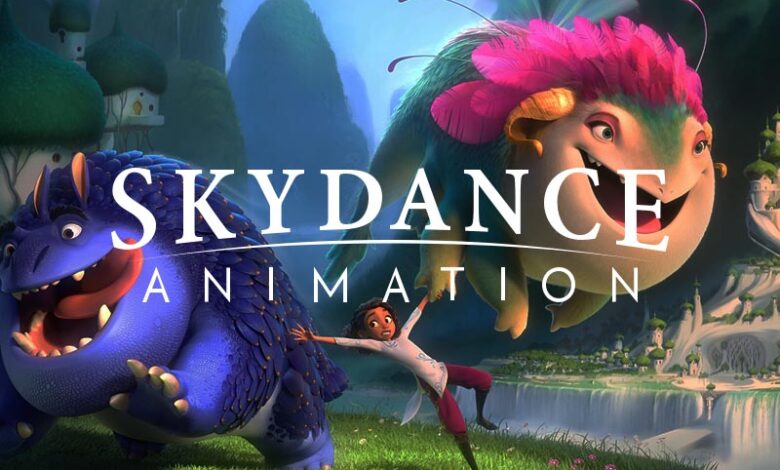 Skydance Animation, part of Skydance Productions, is an animation studio with all the right elements. Led by legendary animation director John Lasseter with a roster of talented directors, including Vicky Jenson, Nathan Greno, and Brad Bird, the animation studio has already released both a well-received short as well as a feature-length movie, both currently streaming on Apple Plus TV.
The short film "Blush," released in October 2021, is a story of an astronaut stranded on an unfamiliar planet and the alien that gives him air to breathe. Their love affair leads to the birth of two daughters, who continue to nourish their human father even as their alien mother passes away.
The feature-length film "Luck," released in August 2022, tells the story of Sam, the unluckiest girl in the world, whose fortunes change when she finds a lucky penny. Sam then loses the penny and must travel to the magical world where luck is created to find it again and, in the process, bring luck to those she loves. Voiced by a talented cast, including Simon Pegg, Whoopi Goldberg, Jane Fonda, and Eve Nobelzada as Sam, the film has been described as "… an engaging concept for a film, and the original screenplay by Kiel Murray shuffles familiar tropes for luck into a novel setting" (Teo Bugbee, The New York Times).
Up next for John Lasseter's dream team is "Spellbound," directed by Vicky Jenson ("Shrek," "Shark Tale") with a script by Lauren Hyneck, Elizabeth Martin, and Linda Woolverton. While few details have been released about the plot, we do know that the story is about Elian, a teenager who must use her magical powers to protect her kingdom against the forces of darkness that seek to divide it. Voice talent includes Rachel Zegler as Princess Elian (Maria from "West Side Story"), Nicole Kidman, Javier Bardem, and Jenifer Lewis ("Black-ish," "I Love That for You"). Alan Mencken, award-winning composer for "Disenchanted," "Aladdin," and "Beauty and the Beast," is developing the score and original songs along with lyricist Glenn Slater. "Spellbound" is slated for release in 2023.
In March 2022, Skydance Animation acquired the rights to Brad Bird's "Ray Gunn." While no specific story information is available, Bird has mentioned an intriguing design aesthetic:
Bird stated that he wanted to blend futurism with pre-WWII aesthetics when it came to the creation of Ray Gunn. He mentioned this was because "the atomic bomb made the world a smaller place and the future less than rosy."
John Lasseter and Brad Bird worked together on legendary Pixar films such as "The Incredibles" and "Ratatouille."
Skydance Animation currently has "Pookoo" in development. No details regarding the production are currently available except that it is being directed by Nathan Greno, director of "Tangled."
Coming soon to Apple TV is the animated series "The Search for WondLa." Slated for two seasons, the series follows the journey of a 16-year-old girl who discovers fantastic civilizations and learns that she might have the power to save the world.
Skydance Animation's future is bright indeed under the leadership of John Lasseter, who continues to be a leader in computer-generated animation combined with traditional storytelling techniques. He began his animation career at the California Institute of the Arts, learning from veteran Disney animation artists as part of the first class of animators to come out of the newly created program. Long before heading up Skydance, he worked for Disney as an animator, where he was fired for being at odds with his supervisors on the subject of computer animation. He joined the computer graphics division of Lucasfilms before it was acquired by Apple Computers in 1986 when Steve Jobs' renamed the division Pixar. Pixar's biggest client was Disney, which is where Lasseter began his directing career in earnest. As a director, his work includes "Toy Story," "Toy Story 2," "A Bug's Life," and "Cars." He went on to executive produce "Finding Nemo," "Monsters, Inc.," "Howl's Moving Castle," "Wall-E," "Moana," and many more.