Family
Ignite the magic of family bonding with Club Med Premium All-Inclusive resorts!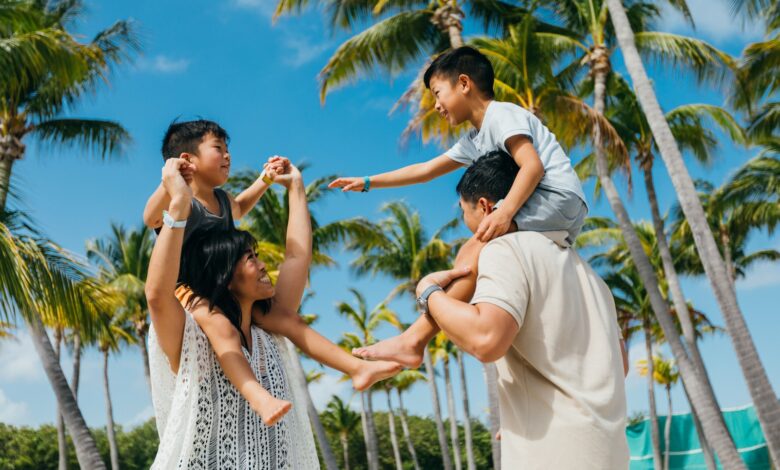 Planning the ultimate family holiday can be a daunting task, but worry not, because Club Med got you covered.Club Med's all-inclusive package takes care of everything, allowing you to fully immerse yourself in the joy of creating precious memories with your loved ones.
Say hello to Mini Club Med +, an extraordinary program designed to unlock the full potential of your little adventurers aged 4-10. Bursting with thrilling activities and inspired by Club Med's Positive Education framework, Club Med's passionate childcare team will inspire your children to embrace happiness, forge unbreakable bonds, and blossom with unwavering confidence. Please note that this exceptional program is available in selected resorts only, ensuring your kids embark on an unforgettable journey.
We believe that family time should be cherished, which is why Club Med have tailored special offers to cater to every age group. Picture this: kids under 4 stay absolutely free, making it even more effortless to create timeless memories together. And for older children, Club Med have sensational discounts that won't put a dent in your wallet.
Club Med's family-friendly resorts are thoughtfully designed to cater to your unique needs. Picture interconnecting rooms, providing ample space to accommodate families of up to 4 or 6 people comfortably. Club Med also offer a delightful baby welcome pack, complete with all the essentials you need to take care of your little bundle of joy. Imagine dedicated corners, restaurants, and feeding rooms designed to make mealtime a breeze for both you and your little one. Accidents happen, and Club Med got you covered with 24-hour accessible changing rooms, ensuring peace of mind at all times.
For those moments when you crave a little respite, Club Med's resorts offer reliable babysitting services. Take some time to unwind and indulge in adult activities, knowing that your children are in the nurturing hands of Club Med's certified caregivers. Availability may vary depending on the resort, so be sure to check the specific details for your chosen destination.
At Club Med, Club Med believe that the perfect family holiday should be stress-free and enjoyable for everyone. With Club Med's all-inclusive package, you can relax and indulge in a diverse array of activities while your children embark on the adventure of a lifetime. From exhilarating swimming experiences to rejuvenating spa treatments, invigorating rounds of golf to serene yoga sessions, there's something to captivate every member of the family.
Choose Club Med for an unparalleled family holiday experience. Let them take care of the intricate details so you can focus on weaving the fabric of treasured memories together. Book now and embark on a journey filled with boundless joy, thrilling adventures, and moments that will remain etched in your hearts forever."